3rd April Gong Bath & Yin Yoga with Sound Bath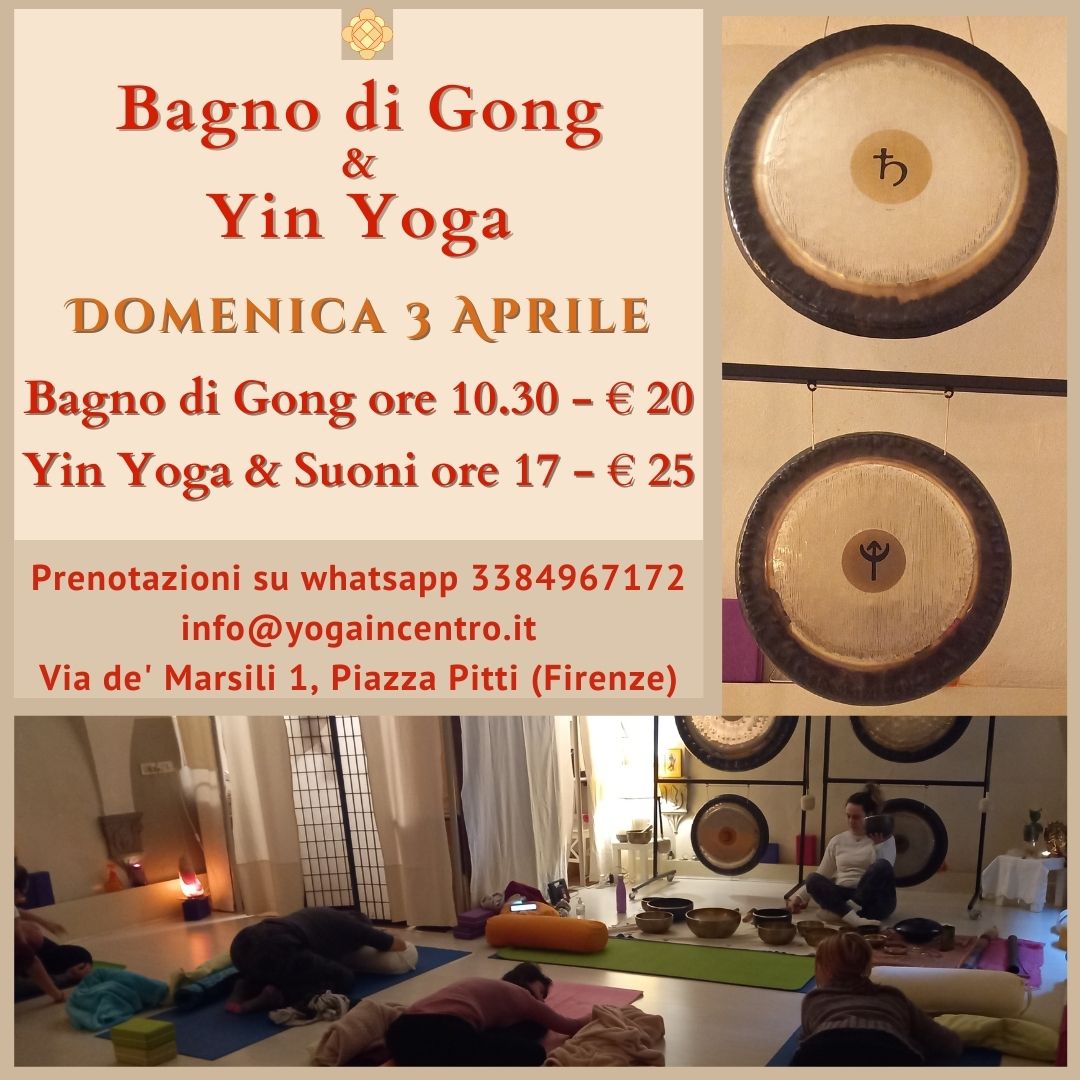 Two special practices!
Gong Bath
and
Yoga with Gong Bath
Sunday 3rd of April at 10.30am and at 5pm
The Gong Bath is an energetic treatment, a physical and spiritual re-balancing, through which everyone has the opportunity to immerse themselves and be lulled by the power of re-armonizing sound vibrations.
Through the sounds produced by the various harmonic instruments (Planetary Gongs, Tibetan Bells, Tingsha, Hangdrum, Koshi and other ancestral instruments) you are accompanied within yourself, getting in contact with your essence.
Morning 10.30am Gong Bath € 20
Afternoon 5pm Yoga and Gong Bath €25
To book please send an email to info@yogaincentro.it or a whatsapp to +39 3384967172